Foundations

From an early age, my Metis heritage sparked a spirituality of the body and nature within me. I was influenced by First Nations' ceremonies and healing practices that were open to us in a yearly pilgrimage in nature.
I was fascinated by the beauty of the lake, the storms and sunsets, the muskeg, butterflies, and the white bark of the birch trees. I was aware of the calming effect that nature had on me; it was a safe refuge from the confusion and shyness I experienced in my family.
My vision grew into a calling to gather around the elements of Earth, Water, Fire, and with the Moon and Stars to celebrate beauty with chant and dance. This was a way of healing not only myself, but those around me who seemed to be cut off from the feeling body and the beauty in nature. I was strongly drawn to a vision of a powerful healing circle to bring out the beauty within us all. I was passionate about revealing the hidden beauty in what was most discarded and devalued in life.
This led me on a quest to learn more about healing the body, mind, and spirit through the study of psychology and spirituality.
Life as a River -Streams of Learning
My choice of the two streams of somatic psychotherapy; Self-Regulation therapy and Somatic Transformation flowed from the already strong current that I was drawn into with biodynamic therapies over the years.
The new psychotherapies emerged from the new research on the bod, the brain, and the neurobiology of attachment and trauma.
Having these skills make all the difference in terms of being more embodied and empathic with my clients for the creation of deep and lasting change. (Learn more at www.somatic-transformation.org.)
Other streams of healing include The Medicine Wheel and Healing the Light Body - Earth Energy medicine based in the ancient wisdom of the indigenous peoples of the Americas (see Earth Energy Therapy page).
My use of Usui Reiki (Level 3) helps to deepen shamanic-energy healing. www.IHReiki.com
These streams flow together now with vitality in my body, mind, and spirit spirit to serve you more fully.
All content © Sylvia Cust, 2011 - 2015. Photo of Sylvia Cust by Margo Howe.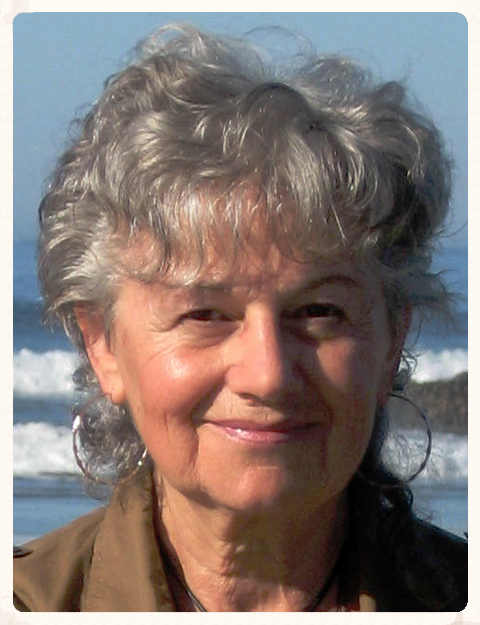 Professional Training and Experience
I completed an undergraduate degree in Religious Studies at King's College, London, Ontario and went on to pursue a Master of Arts degree in Counselling from the University of Ottawa and St. Paul's University. In my quest for healing, I have explored and practiced wonderful channels of body-centered healing including Jin Shin Do Accupressure, and Bio-dynamic Craniosacral Therapy.
I am a Registered Clinical Counsellor and Member in Good Standing - BC Association of Clinical Counsellors (www.bcacc.ca).
Twenty-five years of experience has given me the opportunity to work with adults and families from diverse cultural and socio-economic backgrounds and sexual orientations within various settings, including:

University counselling centre

Family shelter for new immigrants

Women's shelter for homeless women with mental health issues

Agency work as a crisis and suicide intervention Counsellor

Community suicide bereavement circle facilitation
I am a certified practitioner of Self-Regulation Therapy (SRT), a somatic-based approach to healing trauma. (Listed with the Canadian Foundation for Trauma Research and Education www.cftre.com.)
Sylvia Cust MA, RCC, SRT